I'm a mom of a teen who is under attack and struggling for her life.
This is what I shared with her recently:
When you were eleven, major changes occurred. We moved from Pioneer Village (a somewhat rural area of town) to downtown Louisville, Kentucky. You changed schools. The disposition of the educators in the city was vastly different from that of your sweet, country school teachers.
Expectations were higher. I was working thirty hours a week at the salon and within five months of transitioning to our new home, dad went on deployment for almost a year.
I don't know what all you had to deal with during that shift, but I am aware of some of the harsh lies spoken to you in school. There was a change in your demeanor, but being my oldest child, I assumed it came with the territory.
When you started middle school and shared snippets of what you were encountering, I didn't understand. It made no sense to me that you wouldn't be a well-liked girl among your peers. You were kind, smart, beautiful and respectful.
One day you came home with a long, ugly scratch down the inside of your arm. You told me it was from a game everybody was playing which involved using a pencil eraser on your skin until you cried mercy.
Dad and I were upset with you for harming your body that way. We scolded you and preached about how our bodies are the temple of the Lord. I couldn't possibly have anticipated the crushing force all these adjustments were waging against your soul. Or that within that year and a half your emotional development would freeze.
The summer before eighth-grade your braces came off. You had established a couple of solid friendships and made some dreams for the future. But then dad got a job in Northern Virginia and we had to move in the middle of that school year. You cried for the first time since I could remember. I didn't know the dreams you'd made would vanish when we left.
Transitioning from a school of 1,000 to 5,000 was brutal. NOVA schools were at least a semester ahead in academics and the demands were stifling. Learning had always come easily to you in Louisville and you made excellent grades with little studying. Before you could catch your breath, you were behind.
To add insult to injury, you'd received a parting gift from the younger sister of a friend a few days before we moved out of state: lice. It took seven months to get rid of those abominations and you lost ten inches of your hair in the process. It was like cutting off a chunk of your soul. You told me your hair was the only thing you liked about yourself and now that was gone. I thought that was nonsense. It was still to your shoulders and you were staggeringly beautiful. I didn't understand, my love.
As months passed and our family settled into our new culture, the rest of us began to thrive. We found our places in community and with our new church. Yet I saw you becoming more anxious and less sure of yourself.My girl, the one who fearlessly climbed to the top of a tree at seven years old. The brave girl who loved rock climbing and singing for us. It didn't make sense. Maybe it was the fact that you'd become a make-shift therapist for the innumerable teens at school that flocked to you for advice and a listening ear. You attract them like magnets. Because you have been blessed with a compassionate spirit and you're loyal to a fault.
Then we found your note. The one you left us the morning after your fifteenth birthday. The one where you told us you'd been cutting. For relief, for a distraction from the pain in your soul. The one that said you didn't want to live like this anymore. It's been a year and a half since we read that and sprung into the only action we knew to take. A year of counseling didn't result in healing. Six months ago, we embarked on the medical route.
Blood work and behavioral health consultants and social workers and psychiatrists. But your torment wouldn't abate. You dug deeper for more strength to give out to the masses that sucked you dry every day, but it wasn't enough. It's never enough.
Last week we hit crisis mode. The life seeped from your eyes. You stopped playing music, singing, drawing, engaging. So we took things to the next level of care to save your life. We removed hindrances for your protection; not for your punishment.
Removing you from school and taking away your phone isn't a personal attack on you, but it feels deeply personal.
You thrive on feeling connected, yet your generation is the least relationally connected and most lonely one in decades.
At this juncture, you are not healthy enough to create boundaries for yourself. We do not take pleasure in stripping you of comforts. But we will do what is necessary to make you whole and initiate healing.
We are not fighting against you; we are fighting the prince of this world. And he wants to annihilate you. He has his claws in deep, but we fight from the victory that is already ours in Christ Jesus. We are struck down, but not destroyed.
You told me, "I'm like Will from Stranger Things. They had to burn the thing from the upside down out of him…and it hurt him. But that's the only way it would work. And that really sucks." Yes, it does. A lot. And that's a great analogy, baby. We will continue to fight for you every day. Because it is our honor and our joy. And we adore you.
Mom if you're in this fight while raising your godly girl, leave a comment to let us know to pray for you. You are not alone.

ARE YOU A BOY MOM?
Want your sons to grow into a mighty man of valor? Amanda Brandon of A Work of God shares six principles and action steps from the story of Gideon to help us raise Godly boys in the way of valor in Growing Up a Man of Valor: 6 Action Steps and Principles!
---
∞ ABOUT THE AUTHOR ∞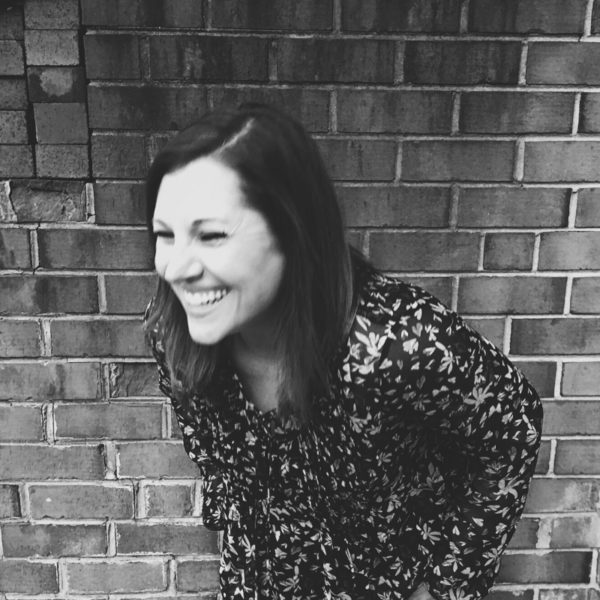 Emily is a self-proclaimed recovering princess. Embracing the value of change is a constant theme in her life. She is a contributing writer for Oh Lord Help Us, a ministry encouraging women to be who they were created to be. You can connect with Oh Lord Help Us on… Facebook, Instagram, Twitter, Pinterest